Project Little Smiles: A Dental Health Day for Kids
For twin brothers and Drs. Charlie and Alex Culp, giving back is a family tradition. Following in their father's footsteps, brothers Dr. Charlie Culp, of Culp Dental, and Dr. Alex Culp, of Burrow, Welchel & Culp Orthodontics, have teamed up to give back to their community in a big way.
On June 16th, team members from Culp Dental and Burrow, Welchel & Culp Orthodontics will team up to offer FREE expert dental care to area children ages 6-15.
"There are over 7,000 children in our area who don't have dental insurance or access to dental care. We want to see what we can do." – Dr. Charlie Culp
Carrying on a Family Tradition
Dr. Charlie and Dr. Alex grew up watching their father practice dentistry with a focus on community involvement. Their father was a dentist and, at the time, their mother was a hygienist. The passion that their parents had for dentistry made a strong impression on the brothers. This inspired both of them to follow in their parents' footsteps, In 2011, Dr. Charlie fulfilled his lifelong dream of practicing dentistry beside his father when Dr. Alex and Dr. Charlie joined the practice that their father started in 1981. In 2014, Dr. Alex made the decision to move forward from Culp Dental to further his dental education by receiving specialty training in both pediatric dentistry and orthodontics.
From 2014 to 2018, Dr. Charlie and his father practiced together and loved every minute of it. In early 2018, his father's dental career ended unexpectedly. Now he carries on at Culp Dental in the memory of his late father. Dr. Charlie's purpose is to provide excellent and thoughtful dental care to the community that he grew up in.

"You're never too busy to jump in and do what's right." – Dr. Charlie Culp
Project Little Smiles: A Dental Health Day for Kids
Project Little Smiles: A Dental Health Day for Kids is a day focused on providing treatment and services to children who may have limited access to dental care.
Dr. Charlie and Dr. Alex believe all children deserve to have healthy, confident smiles regardless of their insurance status, financial circumstances, or access to dental care and education. Their goal is to eliminate any barriers to dental treatment for children who currently lack access to quality dental education and care. They hope to see and treat as many children as possible on what promises to be a special day.
When & Where Is the Event?
Date: Thursday, June 16th, 2022
Time: 8am – close
Location:
Culp Dental PA
1334 Ebenezer Rd.
Rock Hill, SC 29732
Phone: (803) 902-3614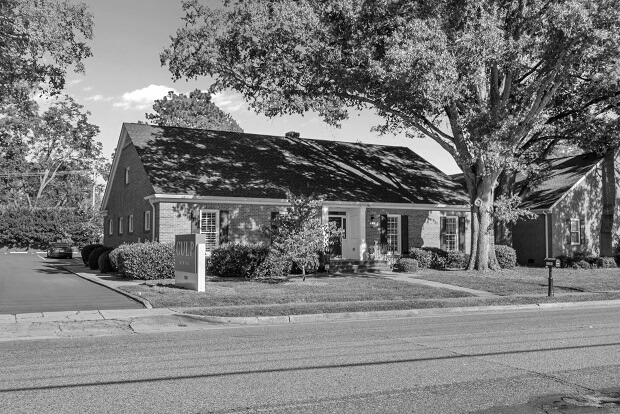 How Do I Register My Child?
Please register your child for this event by visiting www.culpdental.com/project-little-smiles/ before June 15, 2022.
All appointments must be scheduled prior to the event
All necessary registration forms (consent forms & medical history information) need to be completed before June 13th
What Does My Child's Appointment Include?
Your child's appointment includes:
Dental Exam
X-Rays
Sealants
Fluoride Treatment
Oral Hygiene Instructions
Project Little Smiles: A Dental Health Day for Kids in Rock Hill, SC
Register your child today to take part in this event. We look forward to helping your child set the foundation for their lifelong healthy smile!
The information provided in this article is not meant to be medical advice and is for educational purposes only. If you would like to learn more about this and other dentistry-related topics, feel free to contact Culp Dental by clicking here or by calling 803-324-2921.