Your Cosmetic Dentistry Health & Safety in Rock Hill, SC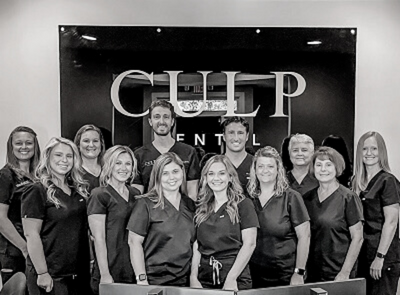 At Culp Dental, your happy, healthy smile is our top priority! As we're all adjusting to a new normal, we've been working on ways to help you achieve your best smile with an enhanced focus on your safety and health. We want you to know that we've taken multiple steps to ensure your well-being and comfort while you're in our office.
When you come in for your next appointment, you will notice the following new procedures:
Socially-distanced waiting room
COVID exposure screening including forehead temperature readings on all staff members and patients
Individual treatment rooms
Increased PPE for staff members
COVID-specific OSHA training for the entire staff
We feel these increased safety measures will further protect the health of our patients and staff. If you have any questions, please call us at 803-324-2921. We look forward to seeing your smiling face soon!
As one of the premier dental practices in Rock Hill, SC, our dentist and team at Culp Dental also provide 5-star dental care to patients from Fort Mill, York, Chester, Clover, Lake Wylie & Lancaster, SC & the surrounding areas.